Written by Samuel Worsley and Nathan Moore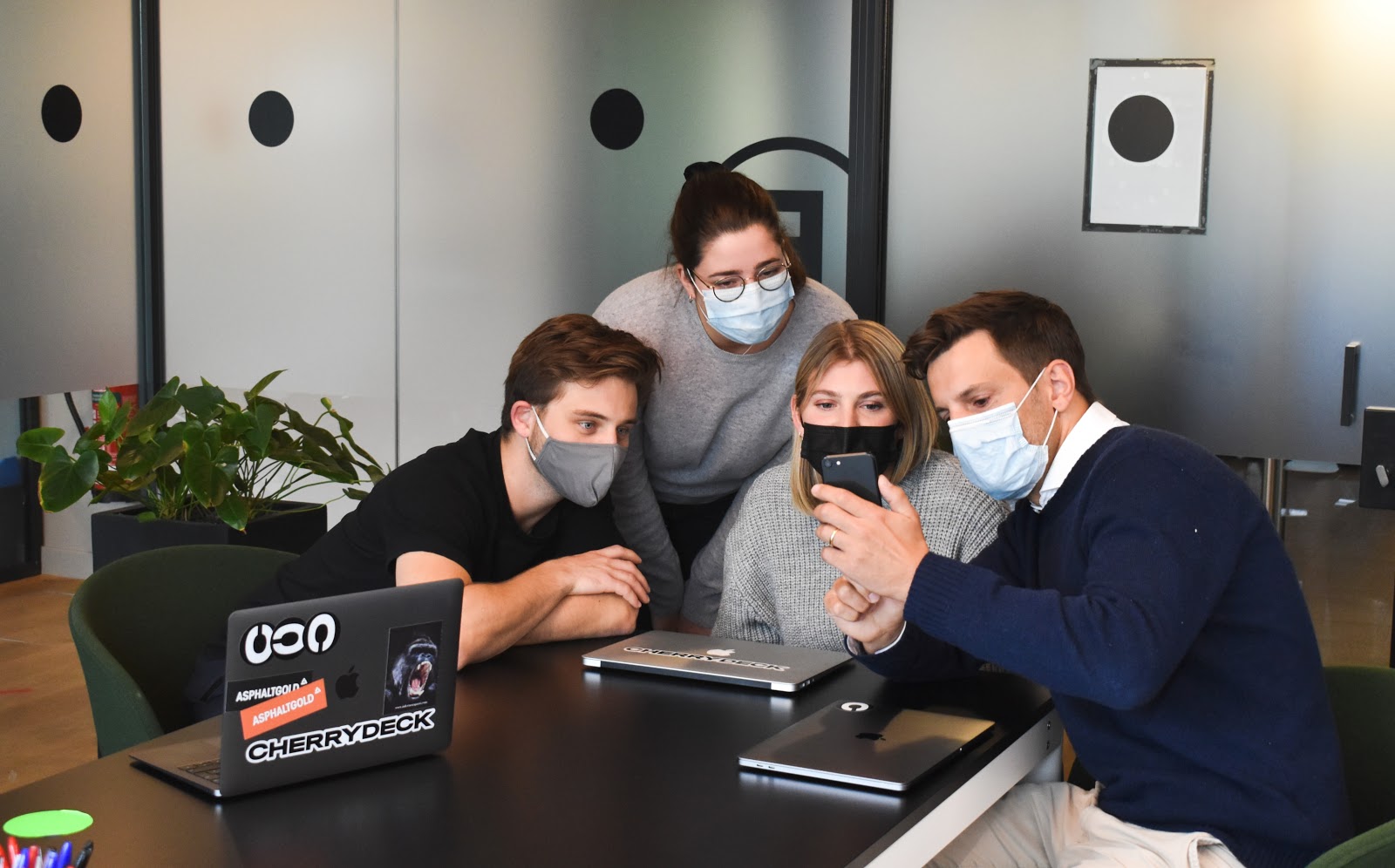 The pandemic and lockdown this year have had a visual effect on the business world globally. Many people found themselves with time on their hands, starting to think about that business idea they've always harboured. The figures speak for themselves: in the UK a staggering 273 tech startups were filed in September alone and there has been a 181% month on month rise of startups - the highest number since 2011!
Being an entrepreneur has a glamorous appeal to it: one that we gravitate towards, founding our own business Live Tech Games. Everything you achieve directly affects the success of your company; you're not just a small cog in a big machine; you have an impact. It also has its drawbacks, with challenges arising when you least expect them to, and even the state of the world affecting how your business may shift. 
Firmly making our way through lockdown 2.0, you might now be sat drawing up a plan to start your own business. Having done the same, and launched our first app, Roshambo Live, during the height of the last lockdown, we have a few key things to bear in mind as you begin to set the wheels in motion on your own business:
Start
Don't let the pandemic dissuade you. It can motivate you to finally take the plunge. It will be difficult. It won't be without challenges, and of course more challenges than starting a business at a normal period. On the flip side, it will also be filled with more opportunities than normal life. The pandemic has brought to light gaps in the market and holes in our industries and if that excites you more than it scares you, start now.
Keep on top of your logistics 
This may sound obvious, but with everything changing rapidly, keeping your finances, data and logistics in order will keep you ahead of the game when inevitably the tide changes again. When you start your own company, keeping track of your incomings and outgoings is necessary; during a pandemic it is vital. Plan. Do your research on the market. You may want to jump in and fill a gap before anyone else, but you'll have a better chance of succeeding long term with a plan. It still won't be an easy journey and in the current climate you'll be fighting other emerging startups for your place in the market: we know from experience, the mobile games market is completely saturated, but Roshambo Live was our goal and we weren't prepared to let competition be our roadblock. Launching your business properly is more important than launching fast.
Take a risk 
Taking a risk in an economy doing its best just to stay afloat, may sound like the last thing you want to do right now, but it's the only way to drive change in an industry. Our biggest learning so far is key to any business: whatever your idea, be prepared to work hard, fight the odds and take risks. Moving forwards, requires you taking the first step, even when it feels like you don't know where your foot will go.
Fail. And then fail again
You'll often have heard the age old iteration that when you fail you simply learn what to do next time. Whilst the pandemic has driven more startups to existence than before, there have also been more failures - in London over 55 more in September than August. The economy is ripe for launch, and ripe for failure; and failing is your opportunity to know where to go next. You'll learn to prepare for the worst, how to adapt, where to shift your priorities and most of all, know that if you can overcome a pandemic, you can probably overcome anything else that comes your way.    
Don't marry your idea
Starting a business is always a journey, and it's important to be flexible with your idea. Your idea needs to be strong but the entrepreneur path is paved with unforeseen obstacles. Anything can change the course of your business idea and steer you down a slightly different road to the end goal. With a pandemic adding another layer of difficulty, everything is suddenly moving towards a virtual stream. Your challenges may feel company-ending, but they could be the key you need to shift your perspective. Investors, if you have them in your sights, may be reluctant to part with their funds without seeing results, and you'll need to re-adjust to recognise the fact that we're living through uncertain times. If you marry your business idea you'll be less inclined to roll with the punches; the most important thing to take into account during a pandemic.
Ultimately, launching our own business during a pandemic has been a path rife with challenges, opportunities and learning curves at every turn. Aspiring entrepreneurs are not few and far between, and the current climate is lending itself to founders stepping up and making a claim for a small part of their industry. Only 18 months into our own business we may not be experts yet, but we're firmly on our way and to those reading this hoping to be their own boss, now is as good a time as any.
 
#ENDS#
About Samuel and Nathan:
Samuel and Nathan met at Microsoft in 2017, where they bonded over their natural drive to create and innovate. With individuality, responsibility and the opportunity to grow, fail and succeed on their own terms at the forefront of their goals, they decided to strike out on their own. Whilst their careers were solidified at Microsoft, they both have an impressive span of entrepreneurial ventures. Live Tech Games came about, not from avid gaming passions; they are adamant that the apps available will be completely inclusive of a wide ranging audience, and geared more towards a demographic of family-friendly, positive entertainment. By marrying their business ambitions and passion they landed upon Live Tech Games as a strong contender for the future of live tournament mobile gaming.
Live Tech Games seeks to fill the gap in the mobile gaming industry for live, light hearted games; competitive but inclusive; commitment free and with the capacity for high reward. Their first app Roshambo Live is a thrice weekly digital tournament of Rock Paper Scissors, played nationwide with the winning prize of £1000 every game. Roshambo Live is available to download now on the app store or google play store.